Easily Book Campgrounds and RV Parks in Minneapolis, Minnesota
About Minneapolis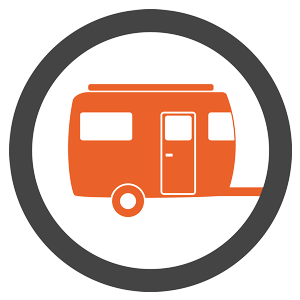 Minneapolis RV and camping enthusiasts do not need to venture too far from the metro area to encounter the wilds of the "Land of 10,000 Lakes." Understandably, Minneapolis area outdoor activities tend to lean towards boating and fishing in one of the state's many small lakes.
Lanesboro is a quaint little town in the southern region of Minnesota that draws visitors from all over. Folks in the Minneapolis metro know that the Lanesboro area is great for weekend getaways with its hilly terrain and hike and bike trails. But the town of 750 people is the draw itself for this part of the state, and what they are known for is what they don't have! One will not find wine bars, night clubs, or national franchises. Lanesboro is all about local community, and the colorful characters who call the small town home.
Most folks who are interested in the outdoors, however, are going to look North to lake country, and the Superior National Forest. The city of Duluth is considered by many to be the gateway to this region, and its location as both the terminus for the massive Interstate 35 and the southern tip of the largest of the Great Lakes means many travelers launch their adventures from sites in and around Duluth. The city itself is known as an arts and entertainment hub, and the residents are proud of the local history and heritage. The North Shore neighborhood of Duluth is a well known scenic drive and runs along the wooded coast of Lake Superior via Route 61.
Stay on that road for a couple hours and you'll arrive at the border with Canada. Minneapolis RV and camping fans who are looking to get even further into the wilds can venture into Canada, and into Ontario, which has similar, albeit less-crowded, spots for hunting, fishing, boating, hiking, and biking.