Driveway surfing is basically couch surfing in your RV or camper. Instead of staying in an RV park, you park in a fellow traveler's driveway. In other words, it's boondocking on the driveways of friends and even strangers.
There are websites such as Boondockers Welcome and Harvest Hosts that allow you to park in the driveways of registered "hosts". Each requires an annual membership fee that allows you to stay with as many hosts as you like. If you know someone in the area you're planning to camp in, you can also try staying in their driveway for free.
Before you plan on driveway surfing, you should also consider whether it's right for you. There's not as much privacy as there is when boondocking or staying at an RV park, and you may be expected to socialize with your hosts. Driveway surfing, for these reasons, isn't the best option for the most introverted among us.
Some jokingly refer to driveway surfing as "moochdocking". It's tongue in cheek, but if you don't avoid the mistakes listed below, your hosts may find it to be alarmingly accurate. Continue reading to ensure your hosts want you to camp in their driveways again and again.
Mistakes to Avoid When Driveway Surfing
Not Asking Enough Questions
If this is the first time your host is having an RV put up shop in their driveway, they might not know all that's needed. If you've never stayed there, ask them kindly for their address so you can check out the bird's eye view of their property with satellite view on Google Maps. Channel your inner stalker.
See if they can get the dimensions of their driveway, and check if they've hosted RVs of your class before. It's also a good idea to ask about other perks you might be expecting, such as access to their WiFi or more basic needs like whether there's good cellular reception for your provider.
Not Preparing Properly
This should go without saying, but don't expect full RV hookups when driveway surfing. Undoubtedly, your host won't have the usual campground amenities like an RV dump or a propane refill station. Knowing this, come prepared with a full tank of gas and your waste emptied. You may want to consider getting some solar panels for your RV to give yourself alternate sources of power when it's not available via hookup. At the very least, come with a heavy duty extension cord for when your power source is especially far away, as well as a 15-amp adapter.
Keep in mind that even with these attachments, a standard household 15-amp outlet can only provide your RV will a limited amount of energy compared to what you're used to. You'll need to monitor your usage and use electricity only when needed.
Overstaying Your Welcome
Staying with relatives and friends has the benefit of being free. However, it comes with the complication of not having a mediator who defines the limits of your driveway surfing agreement. Make sure you ask your courteous hosts how long they expect you to be staying and not to stay any longer. Being in their driveway may disrupt their normal routine more than it seems.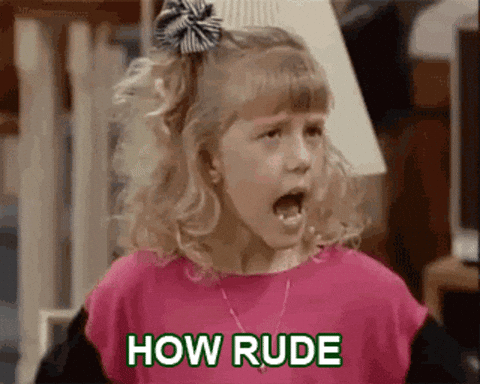 Being a Bad Neighbor
When you're driveway surfing, your neighbors are all residential homeowners and not fellow RVers. Being a good neighbor means being especially vigilant about keeping lights and noise to a minimum after dusk–even more than you normally would in an RV park. It also means being respectful to your hosts, who are also your neighbors. An exceptional way to do this is to give thanks…
Forgetting to Give Thanks
Driveway surfing hosts tend to be gracious and welcoming. Make sure to return their hospitality with both verbal gratitude and a small thank you gift. It's not required to buy your host a gift, but considering that they helped you save on campground fees and may have offered you luxuries like the use of their shower and free Wifi, a gift seems appropriate.
Your gift doesn't have to be monetary. Many hosts will appreciate your help with small chores or a home-cooked meal.
Spending Too Much Time With Your Hosts (Or Too Little)
Your hosts have their own lives to live, and so do you. Each host is different, so talk to them to get a feel for how much social interaction they're expecting. You don't want to impede on their personal space or come between them and their obligations, but you also don't want to seem aloof or ungrateful. Be like Goldilocks and find the amount that's just right. But also don't be like Goldilocks, and make sure you ask your host before you enter their house.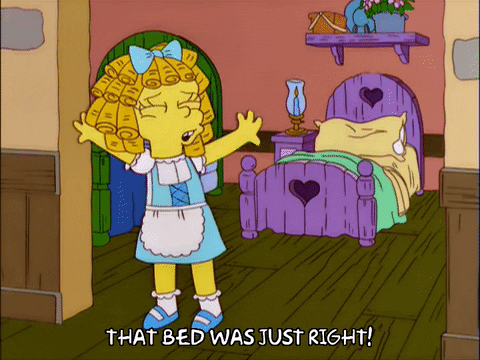 Driveway surfing is a great way to both deepen friendships and develop new ones. Being a good guest and a good neighbor comes down to communicating with your hosts so that you're on the same page and being respectful of the other homeowners nearby. As long as you avoid the mistakes we outlined above, you'll be able to take an extremely affordable trip anywhere in the country.
The following two tabs change content below.
At RoverPass, we believe making campground reservations should be easy. We act on this belief by
making RV reservations simple
, with over 6,000 bookable campgrounds available on our platform. You can book at any of them for free by signing up for
RoverPass Unlimited
, the best RV booking membership out there.
Latest posts by RoverPass (see all)
Comments
comments